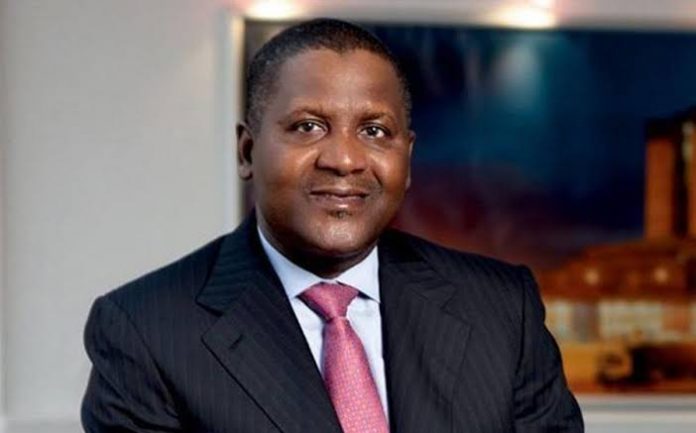 Dangote Industries Ltd has assured its numerous customers that those who are willing to become distributors of its products would have the opportunity at the 2021 Lagos International Trade Fair.
According to a statement by the Corporate Communications Unit of Dangote Group on Friday in Lagos, five of its companies from the group would be participating in the fair scheduled to begin from Nov. 5.
The statement also listed the five companies that would participate in the fair as Dangote Cement, Dangote Sugar, NASCON, Dangote Oil Refinery and Dangote Fertiliser.
It said that the fair had become an avenue for new innovations, while visitors would be treated to cheaper prices.
READ ALSO: Ranching: Onochie Lied About Benue State's Position On RUGA – Ortom
"Customers wanting to be distributor of any of the products from Dangote Group subsidiaries will have the opportunity to be well informed by staff of the companies who will put the customers through on how to go about it.
"The fair has become a veritable venue for introduction of new innovations to Dangote products and visitors to the group pavilion will have the opportunity of buying products at reduced prices.
"Dangote Fertiliser has commenced operations and will be operating a special help desk for customers and farmers who want information on distribution and application of fertiliser," it said.
It added that besides the products being sold at reasonable prices, lots of gifts have been packaged for potential visitors to Dangote stand with opportunity from wet sampling of its products.