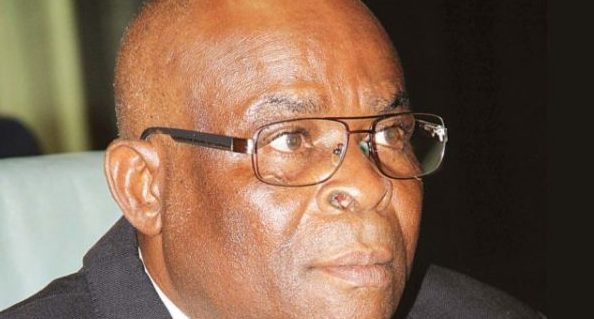 The Chief Justice of Nigeria, Walter Onnoghen, has warned against "media trial" or discussions of cases pending in court, describing the act as subjudice.
According to him, the consequence of the contempt of court could result in ending up in jail for anyone found culpable.
Complaining about the growing trend, particularly the uncomplimentary words used in such discussions, Onnoghen called on judges not to hesitate to use the law penalising whoever is found guilty.
The warning given by Onnoghen is contained in a statement signed by his media aide on Wednesday.
The statement reads in part: "The attention of the Honourable, the Chief Justice of Nigeria (CJN), his Lordship Hon. Mr. Justice Walter Samuel Nkanu Onnoghen, GCON, has been drawn to the emerging and continued practice of discussions of matters that are subjudice in the print and electronic media, such as the issues concerning the Anambra State central senatorial district dispute.
"The Hon. CJN wishes to remind the general public that it is contempt of court for anyone to discuss any matter pending in any court of law in the country. The punishment for contempt may include a term of imprisonment.
Read Also : Soldiers burn military base, loot armoury
"To make matters worse, in such discourse, the language being used in describing the judgments of the Courts is not only ungentlemanly, degrading and contemptuous, but amounts to uncharitable insults which should not be encouraged in any decent democracy.
"It is in the light of the above that the Hon. CJN continues to encourage parties and the general public to use only lawful means in the pursuit of remedies for their real and imagined grievances.
"The Hon. CJN reiterates his appeal to litigants, advocates and the public to refrain from making unsubstantiated and malicious allegations and complaints against judicial officers, and reminds judges to consider invoking their inherent power of contempt where there are clear violations or infractions in respect of matters that are subjudice."