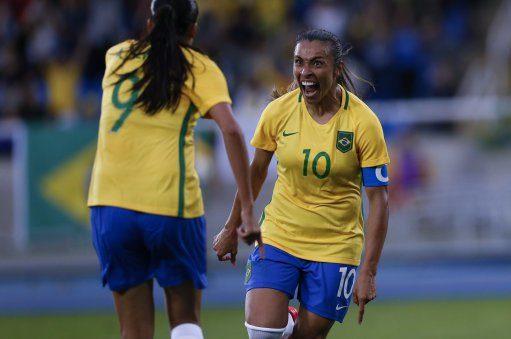 The Brazilian female team has defeated their Jamaican counterparts 3 – 0 at the on-going 2019 Women's World Cup Championship in France.
The match played on Sunday was part of the opener in Group C.
The three goals were scored by Brazilian Christiane at the 15′, 50′, and 64′ respectively.
The Jamaicans are the first ever Caribbean nation to qualify for the World Cup.
Brazil is always a contender and looking for its first crown, while Jamaica is playing in its first World Cup.
In the same vein, Italy defeated Australia 2 -1 in the Group C football match held at the Hainaut Stadium in Valenciennes, northern France.