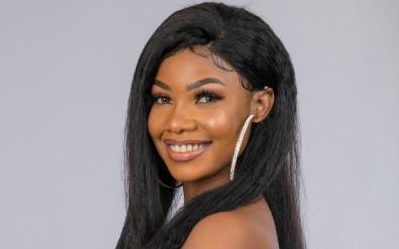 Two Big Brother Naija housemates, Tacha and Seyi, have returned to the main house after spending four days in the Secret Room.
The two housemates were evicted from the Big Brother house on Sunday through what organisers described as a fake eviction.
They were kept in another room away from the rest of the housemates, giving the erroneous impressions that they had been evicted.
On Wednesday evening they returned to join their other housemates in the house. The excitement was thunderous.
It's believed that their fake eviction had altered a lot of activities in the house as the weekly Head of House (HoH) task was not done in their absence.
Also, after the Monday Live Nomination show only housemates in the main house participated, while the two in the Secret Room did not. To cover up the twist in the game, Biggie decided to put all of them up for possible eviction come Sunday, saying it was a punitive measure for microphone and other infringements.
On Wednesday, Big Brother had announced to housemates earlier in the day to prepare to receive special visitors.
In anticipation of visits by celebrities, housemates spent a whole lot of time in the kitchen preparing food and other delicacies, while awaiting the arrival of their guests.
And when the bell rang, housemates were stunned to see their fellow housemates whom they thought had been evicted from the game.
After the eviction on Sunday, some housemates were happy that Tacha in particular was among the evicted housemates. It was, therefore, a huge surprise for the duo to return to the house.