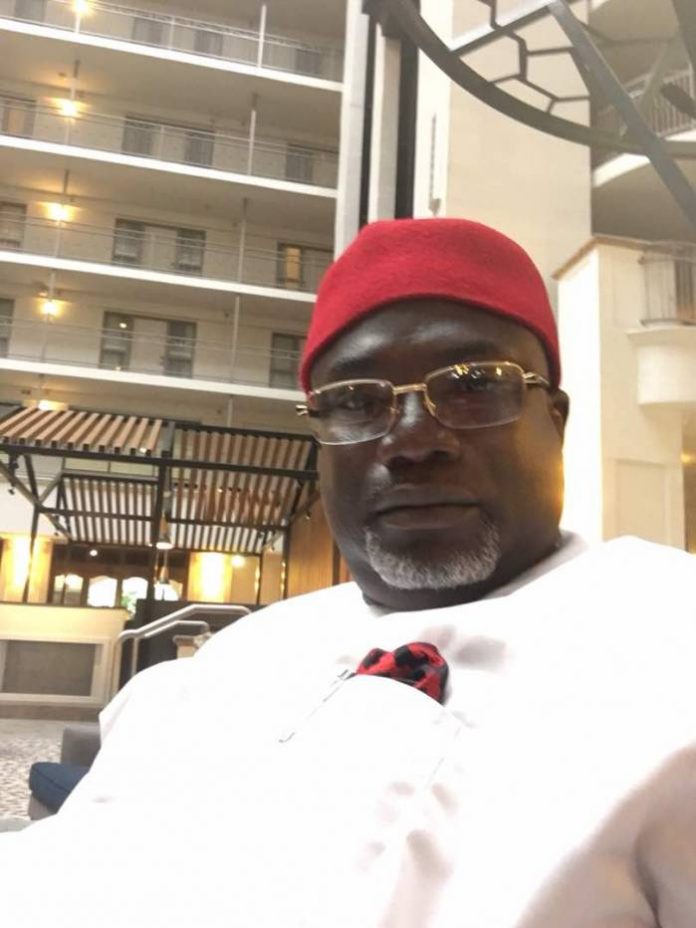 Emeka C. Kalu, a Peoples Democratic Party (PDP) chieftain and Director-General of Atikulated Agenda Worldwide, has said that the country is gradually sliding into anarchy under the current administration.
Kalu, who was reacting to the arrest of Mr Abdulahi Babalele, son-in-law to Atiku Abubakar and Finance Director of Atiku's Group of Companies, reportedly taken in by the Economic and Financial Crimes Commission (EFCC) in a Gustapo style, accused President Muhammadu Buhari of using what he termed as "Fear Factor and Intimidation" to bring all Nigerians to their knees.
The PDP chief, who spoke through a statement signed by Amos Kalu, his Media and Publicity aide, expressed shock at the sudden arrest, saying it was a clear sign that Nigeria was indeed descending into anarchy under the current administration.
He maintained that the sudden arrest of Atiku's son-in-law was one of the strategies being adopted by the administration, not only to humiliate and embarrass the PDP presidential candidate, who had been working to retrieve his mandate at the presidential Election Tribunal, but to mount unnecessary pressure on Atiku.
Kalu maintained that the Presidency had been employing all manners of tactics to frustrate the determined Atiku to either abandon the quest or bow to pressure and since they were not working, it had resorted to intimidating people around him, a process, which he said, must be condemned by every sane Nigerian that still have conscience.
"Nigeria has been plunged into the menace of insecurity, criminality and unemployment, seemingly unabated and other social vices, militating against the Nigerian nation, police killing civilians and the Army killing police, these are bad omens that should worry any government with the interest of the people at heart.
"Therefore ignoring these vices plaguing us to concentrate on chasing Atiku does not speak good of an administration that prides itself so much on integrity," he said.
He recalled that Mr. Uyi Giwa Osagie, another Director with Atiku Abubakar's company was also arrested to frustrate the campaign and presidential ambition of Atiku, asking, "So, what point are they trying to prove to Nigerians who have seen how far the tribunal went, though the effort to give judgment has continued to be delayed for reason we are yet to know?
"This is the time for Nigerians to speak up before we are totally stripped of our rights as humans. This Gestapo style of arresting and indefinitely detaining people at will is gradually sliding Nigerian into a state of anarchy that we may find difficult to come out of."