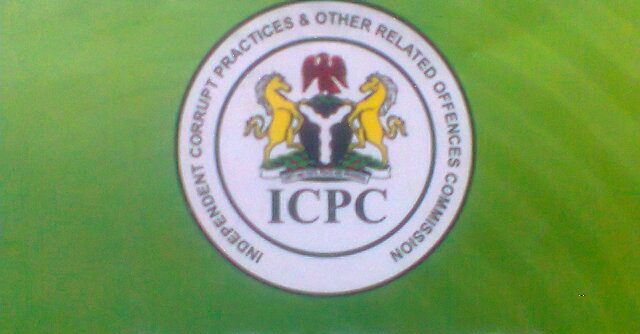 The Independent Corrupt Practices and Other Related Offences Commission, ICPC, on Thursday said a Benue legislator has diverted a constituency project for his personal use.
ICPC Chairman, Prof. Bolaji Owansanoye stated this in Makurdi during the commemoration of "The African Union Anti-Corruption Day" themed "The Opportunity Cost of Corruption And the Value of Asset Recovery".
The Chairman, who explained that the commission is currently tracking all constituencies project from 2015 to 2019 across the country, said they have discovered that a certain legislator diverted a public borehole project to his personal house.
Owansanoye who was represented by the Benue ICPC Commissioner, Mr. Adebayo Obaniyi, explained that the commission has discovered so many issues in the course of their tracking of constituencies projects.
He also disclosed that in Benue South Senatorial District, a constituency road project was which was completed on paper was not executed.
He decried the negative impact of corruption on the continent's economic development saying: "It is even sad that the bulk of an estimated USD90b that leave Africa through illicit financial flow annually might have come from Nigeria.
"The continent as a whole, certainly receives less than that amount in development assistance from countries of Europe and America yearly.
"Since proceeds of crime end in assets, stashed mostly abroad, it is germaine that Nigeria adopts the strategy of asset recovery and return to the source as one of the cardinal points of her National Anti-Corruption Strategy."
The Chairman further disclosed that the commission would also ensure the effective utilization of budgetary allocations to social welfare and human development.
"On the other hand the commission intends to use provisions of its law, especially on non-conviction based asset forfeiture to deny corrupt persons the use of whatever they have stolen from the Nigerian people and make more resources available for development."
Earlier, the chairman of the occasion, former ICPC Commissioner, Mr. Geoffrey Anumve said the commission need to carry out intensive education on the consequences of corruption.
He said Nigeria was regarded by other nationals as the most corrupt country in the world.
"Corruption has eaten deep into our system, right from the roads, motor parks, markets, schools among others.
"In our universities today there is serious corruption ongoing, we have the issues of sex and money for marks which are all corruption."