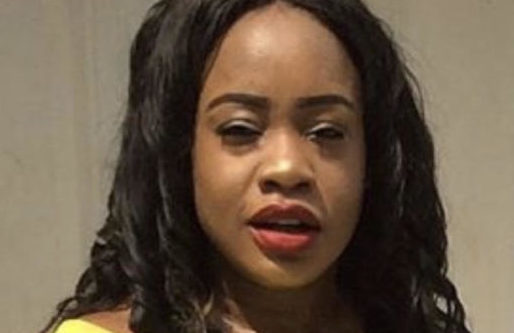 On May 3, 1993, a friend, sister, daughter and classmate, Somtochukwu "Somto" Oyinmadu was born. An indigene of Oraifite Local Government Area of Anambra State, she was the second daughter in a family of three, two girls and a boy.
Somto, as she was fondly called by her friends and colleagues, loved to smile a lot. She argued about almost everything and was passionate about fashion and had many germane ideas about it. A genuine lover of the arts, she loved Nigerian movies to pieces.
As a final year student of Communications and Multimedia Design at the American University of Nigeria (AUN), Africa's first development university, Somto wanted to specialise in Public Relations/Advertising and she worked hard to make that dream come true.
She wasn't only a student but also a businesswoman. Somto owned a clothing line called "Urbane" and sold amazing pieces to students on campus and beyond. Alongside her clothing line, she ran a food business, "The Chaw Place" students and staff were served sizzling yam dishes, noodles and egg sauce, spaghetti and the like.
Salome Yelwa, a Resident Director at Rosaria Volpi, Somto's dorm, described her as a very selfless and cheerful person. "Somto always had a smile on that made me wonder 'e be like this babe no get problem, nothing dey worry am,'" said Miss. Yelwa.
"She'd always say hello to me anytime and anywhere she sees me. There were times I would go to the Common Room just to listen to Somto's banter with other residents of the hall, either about Big Brother Naija, Zee World or just something. It was always fun. She was an opinionated young lady, strongly opinionated but not ignorant."
While still a student of AUN, Miss. Yelwa, a makeup artist and a fashion enthusiast said she once collaborated with Somto on a runway show. She also spoke on her plans not only to do the graduation makeup but also help with the outfits Somto was going to wear during the Senior Week.
But all that is a tall dream as Somto would neither participate in the Senior Week nor join the Commencement procession.
The last time Miss Yelwa saw Somto was at the Federal Medical Centre, Yola, just minutes before she passed on.
She was about dashing out to the lab to submit Somto's blood sample for a series of tests, when the ailing student asked her not to leave.
"Sally, please don't go," Somto had asked Miss Yelwa, apparently begging the resident director to stay with her to the very end.
"Those were the last words spoken by Somto before she died," the resident director recalled.
Reuben Ikape, a final year student of AUN and one of late Somto's close friends, said he saw her last on March 29. According to him, they just passed each other along the walkway.
However, he recalled how Somto called him on the telephone on March 31, not only to wish him a happy birthday but to also tell him she wasn't feeling well.
"It was so easy for her to find any recipe and cook it up, just like that," Mr. Ikape recalled, adding that Somto enjoyed cooking than fashion designing.
He regretted going straight to church on the day Somto called to tell him she was feeling uneasy, adding that he strongly believed the odds could have been different if he had gone to check up on her.
Oluwatoyin Idowu, a friend and course mate said the last time she saw Somto was when she visited her room days before she passed on.
As she was leaving, Miss Idowu said Somto told her, "Bye Big Girl." According to her, Somto was fond of calling her "Big Girl," a name one of her lecturers gave her.
Recounting what an event on the night before Somto's demise, Miss Idowu said, "We were at the common room watching a movie together, smiling and laughing just to hear she was dead the next day. It really broke my heart." She was told of her death just as she was preparing to go visit her at the hospital.
Onyinye John-Obute, who was a roommate to the deceased student, said she saw her before she was taken to hospital.
READ ALSO: The Consistency Of Innocent 2Baba Idibia, a Living Legend
According to her, she was still in the room when news came that her roommate was no more and that greatly devastated her.
"I wished I had the time to thank Somto for all the good things she had done for me. I wished I could have used the little time she was in the hospital to thank her for the care she showed towards me. Somto was not only my roommate but also my elder sister.
Ibanga Isine, Somto's instructor and friend; described her as a very intelligent student who lacked drive.
He recounted how she approached him for an internship position at The Next Edition and how she never turned up after approval was given to her.
"Somto was an intelligent student who lacked the drive to push through her academics. During one of my interactions with her, I found she was bottling up something and no amount of persuasion could make her open up," Mr. Isine said.
"She was creative and very passionate about her business and could have made huge success as a fashionista and chef. It is impossible to imagine the pains her death has brought to her parents, siblings and friends. I pray her soul rests in peace," Mr. Ibanga Isine said.
Somto was an amazing girl, who was passionate about the things she loved the most – cooking and fashion. She touched the lives of many and just as Miss Yelwa said, "Everyone deserves their flowers when they are still alive."
Adieus Sommy!
This piece was written by Ruth Bala and Salome Nuhu, both students of Communication and Multimedia Design Department of American University of Nigeria, Yola, Adamawa State, as part of their Feature Writing assignment.