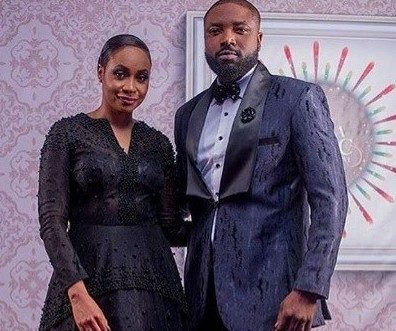 Ex-Big Brother Africa housemate, Pokello Nare has revealed that her marriage to fellow housemate, Elikem Kumordzie crashed because he wasn't ready to be a husband.
The estranged couple's marriage crumbled after fours years together with both parties choosing not to reveal what led to the breakup. Elikem however filed for divorce stating 'irreconcilable differences' as his reason.
Pokello spoke on her crashed marriage on her Instagram social media question and answer session with fans.
Responding to a question from a fan who wanted to know why she broke up with her now estranged husband, she said: "He wasn't ready to be a Husband. And unfortunately after 4 years of trying to be patient with-all his Transgressions. I just couldn't do it anymore."
READ ALSO: Davido Performs At Idris Elba's Wedding, Dances with Christian Louboutin
Answering a question on her present relationship with 30-year-old Elikem, Pokello, 33, revealed that they have moved on past the tension and things were now cordial between them.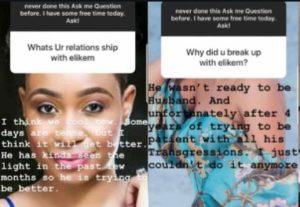 "I think we cool now. Some days are tense but I think it will get better. He has kinda seen the light in the past few months, so he is trying to be better."
Elikem is however yet to give his side of the story on what went wrong between him and Pokello.
Both parties have moved on as Pokello is involved with businessman, Ronald Muzambi while Elikem is engaged to another Zimbabwean woman, Edith Chibhamu.
Pokello and Elikem have a son together.