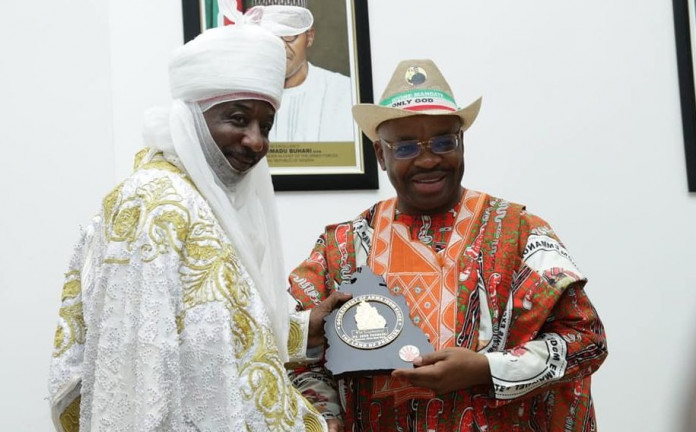 The Emir of Kano, Sanusi Lamido, Thursday, said Akwa Ibom is a very peaceful state, describing it as "a safe haven" for local and foreign investors.
The traditional ruler, who spoke during a courtesy call on Governor Udom Emmanuel in Uyo, commended the state's administration for the development it has recorded.
Mr. Sanusi said he has followed with keen interest "the tremendous transformation, not just in the infrastructural development but also in terms of peace and security" in the state.
He, therefore, announced plans by his company, QIPP, to invest $1.1billion in the exploitation of gas in the state.
Part of the investment, Mr Sanusi said, would be the development of a gas power plant acquired from oil giant, Mobil that will add 540 megawatts of electricity to the national grid, on completion.
The foremost traditional ruler said Akwa Ibom was chosen for the project because it has everything needed for a successful operation, including "gas, peace and human capital."
With an estimated population of about 190 million consisting largely of young people, Mr. Sanusi said it is time to build an economy that would cater for the employment needs of the youthful population.
"If we don't get it right, now, what we will have in the future will be a child's play compared to what is happening now," he said.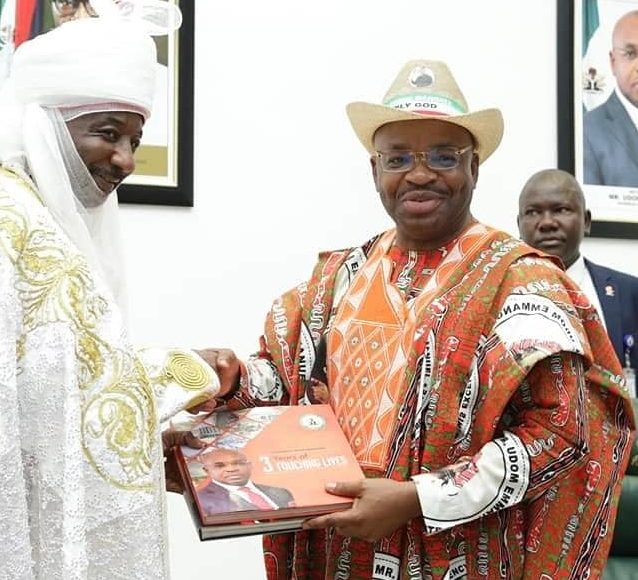 "We don't have money to invest in power, We don't have money to invest in infrastructure, but we have money to subsidize petroleum products. We have to get rid of subsidy."
READ ALSO: Minimum Wage: Buhari did not endorse N30, 000-Lai Mohammed
Responding, Governor Emmanuel commended the emir for the visit and for attracting investment to the state.
"We want to tell the world that Akwa Ibom is ready for investment," the proud governor said.
Mr. Emmanuel praised the traditional ruler for his courage in speaking truth to power and for remaining nonpartisan.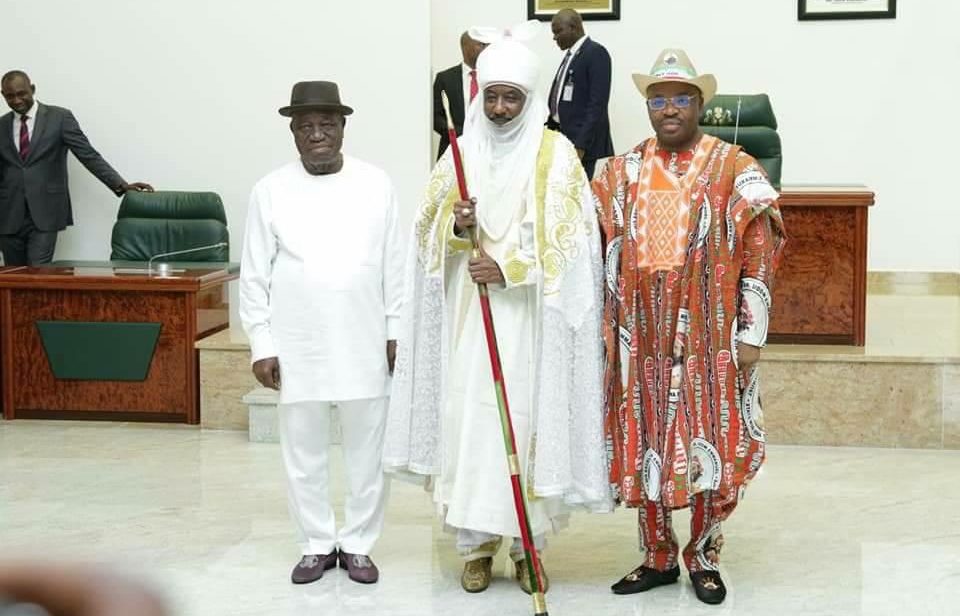 The governor, however, used the opportunity to update Mr. Sanusi and his team on some of the key projects embarked upon by the state government.
He listed such projects as Ibom Deep Sea Port and the planned International Logistics Centre to be located in Ikot Abasi Local Government Area.
The governor agreed with the emir on the need to build a virile economy in the country, saying democracy can only thrive where is there is a strong economy.
He also advocated a national economic dialogue where Nigerians could come together to chart a new economic path for the country.
On the forthcoming general elections, Mr. Emmanuel urged politicians to be cautious with their utterances, saying election is an integral part of democracy.