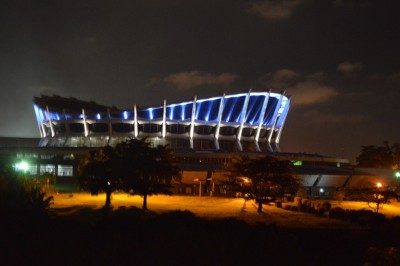 Four directors of The National Theatre in Lagos have been arrested by operatives of the Economic and Financial Crimes Commission (EFCC) for alleged embezzlement of funds.
The four directors were picked up at their Iganmu office over alleged diversion of revenue and statutory allocation into private use.
They were said to have refused to honour an earlier invitation by the anti-graft agency.
The directors, including a woman, were said to have failed to remit revenues realised from the use of facilities at the National Theatre into the federal government's Treasury Single Account (TSA).
The directors were said to have embezzled N24 million annual rent paid by Nigerian Breweries for its 20 branded kiosks and N9 million paid for the use of National Theatre during the "Lagos @ 50" celebrations.
Efforts by the Permanent Secretary, Federal Ministry of Information and Culture, Mrs. Grace Gekpe, to intervene on telephone proved abortive.
Reacting to the development, Vice President, National Theatre Chapter of AUPCTRE, Henry Udubuisi, said that the union was in support of the management's decision to get rid of corruption.
AUPCTRE is the Amalgamated Union of Public Corporationns, Civil Service, Technical and Recreational Services.
Udubuisi said the union would give its support to the new management to cleanse the agency of graft.
READ ALSO: Mo Abudu joins 25 global powerful television women
His word:  "The position of the union is that we are solidly behind the management to fight corruption in National Theatre. We are also proud to be associated with it.
"We are using this medium to appreciate the management on its "Change must begin with me" project.
"The Artistic Director means well; he wants to address some administrative impunity here.
"He is not victimising anybody, he is just asking them to be accountable for what has happened for those who have questions to answer. We need someone like him here to stamp out corruption.
"The union will never condone corruption; in fact the union stands against corruption and we are happy that the management key into our vision."